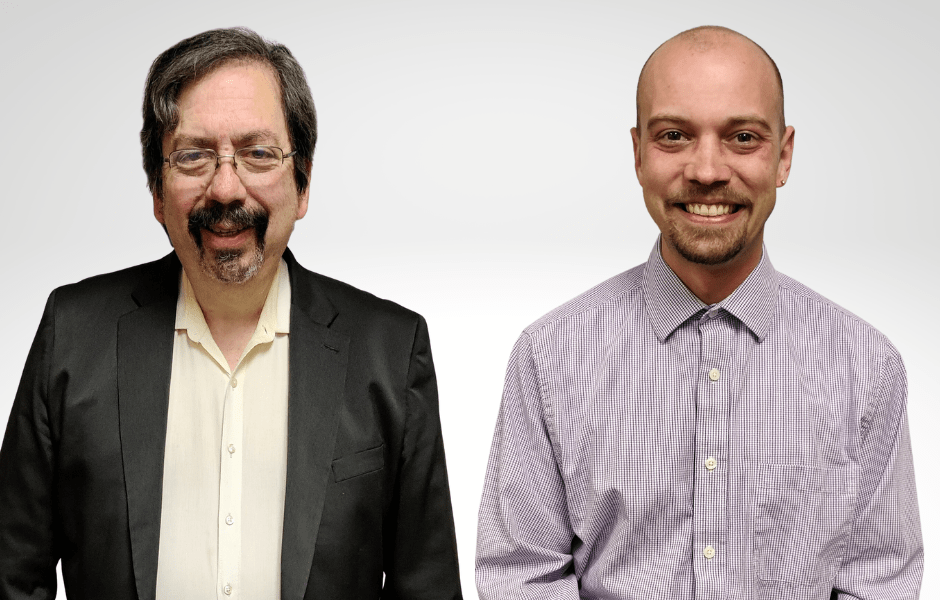 CP Engineers Welcomes Jeff Rantzer and Zach Bauer to the Team to Support Expansion Goals
CP Engineers is pleased to announce two new members of the team, Jeff Rantzer, Senior Design Engineer in the Water Resources Group, and Zach Bauer, Assistant Project Engineer in the Commercial and Industrial Services Group.
With more than three decades of experience in designing wastewater and stormwater pumping station improvements and wastewater treatment plant improvements, Jeff is a licensed Professional Engineer who brings invaluable knowledge to CP Engineers. His extensive expertise in managing and coordinating complex infrastructure projects has been honed over the years, making him an expert in effectively communicating and partnering with various stakeholders, including plant operators, contractors, municipal officials, and more.
As Senior Design Engineer, Jeff will be a key driver of the continued growth and expansion of the Water Resources Group at the firm. With his track record of success and exceptional leadership skills, Jeff is poised to take on a crucial role in spearheading the group's initiatives and achieving its strategic objectives.
Zach joins CP Engineers with extensive knowledge and expertise in mechanical and plumbing building design and installation for both commercial and residential properties. With a proven track record of successful project oversight and adherence to QA/QC compliance standards, Zach has established himself as a leading expert in his field throughout New York, New Jersey, Pennsylvania, and Connecticut.
Notably proficient in design and installation, Zach has earned a reputation for excellence in contractor and client relations, consistently delivering results that exceed expectations. With his diverse range of skills and experience, Zach is poised to empower the Commercial and Industrial Services Group to elevate their service offerings for customers and drive sustained growth for the organization.
We are excited for the added value that Jeff and Zach will bring to our team, enabling us to better serve our customers and exceed their expectations as we continue to grow and succeed together.