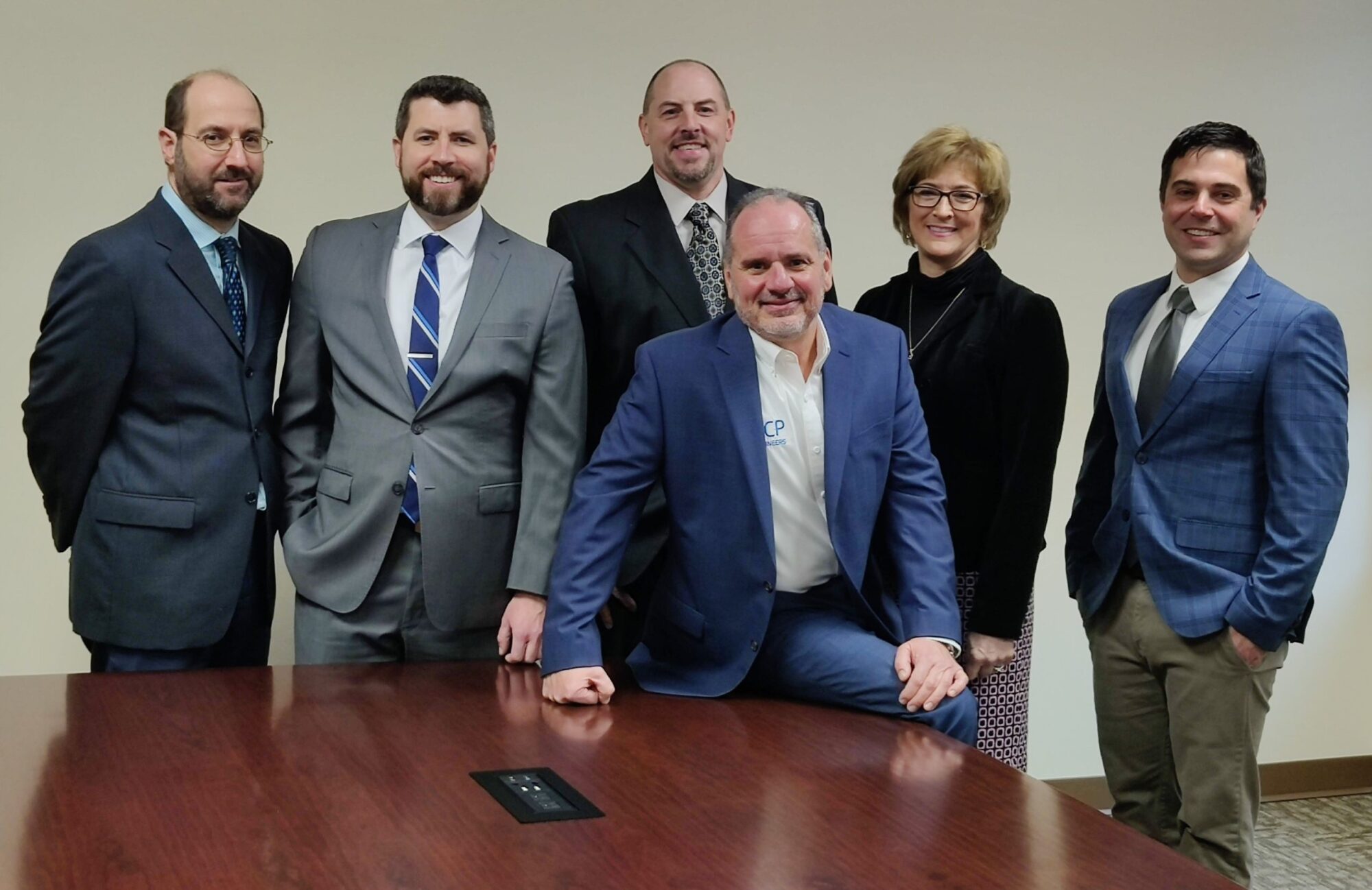 CP Engineers Celebrates 40 Years with Key Promotions
Expands Leadership to Enhance Growing Firm
SPARTA, N.J., January 23, 2023 CP Engineers, a full-service, multi-discipline engineering firm, is thrilled to share the promotions of six key staff members to expand the ongoing growth of the company.
"CP Engineers is the story of each one of us, and every team member has played an integral role in our thriving 40-year history," said Stan Puszcz, President of CP Engineers. "These promotions represent another page in that story. Each of these incredible individuals brings a wealth of experience, knowledge, and talent to our leadership and staff. We look forward to seeing how their dedication and energy will shape the coming chapters in CP Engineers' history."
The latest round of CP Engineers' promotions includes: Steve Donati now serving as Executive Vice President and Chief Operating Officer; Lucy Weems as Vice President; and Jeff Longberg,  Frank Zgoda, Matt Peles, and Ed Hennessy as Associate Vice Presidents.
CP Engineers has a 40-year history of serving the public and private sectors, offering a unique perspective in devising practical, long-term solutions to fulfill their clients' objectives while protecting the interests of their neighbors and the surrounding areas. The team at CP Engineers is comprised of the state's top engineers, architects and scientists who offer advanced expertise in civil and structural engineering, electrical engineering, mechanical engineering, environmental engineering, architecture and applied science in Geographic Information Systems (GIS). The firm operates on the values of supplying comprehensive strategies that are easy to implement from experts who are accessible, reliable, knowledgeable, and trustworthy and provide one-on-one attention with a home field advantage.
Steve Donati has been a Shareholder and Director of the firm. His promotion reflects the level of experience and expertise he has attained in his career as well as the counsel, guidance, and direction he provides to the firm, and the leadership he will continue to provide. His continuing dedication and leadership will be essential to the continued growth and success of the firm.
Lucy Weems previously served as Accounting Manager. Her new role increases her responsibility in CP Engineers' finance department as well as gives her additional corporate and marketing responsibilities. Lucy's continuing dedication and leadership will enable the firm to achieve its growth potential and success.
Jeff Longberg boasts a long and distinguished career managing construction projects for a variety of clients and markets, offering a high level of leadership throughout. Jeff will be responsible to grow and lead the inspection group and provide the firm with the necessary support for its advancement.
Frank Zgoda has been a key leader within CP Engineers' Water Resources Group. His counsel and guidance will be essential as he leads the group. His continuing dedication and leadership will provide the firm with the necessary support for its growth and prosperity.
Matt Peles has also been a key leader within the Water Resources Group. Matt's knowledge and experience within this highly regulated field has enabled him to offer superior support to our clients. That success empowers him to lead a team of dedicated professionals to provide the firm with the necessary support for its continued growth.
Ed Hennessy has been responsible for Talent Acquisition and will now expand his focus on Human Resources and related corporate functions. His continuing dedication and leadership will enable the firm to achieve its business goals.
To learn more about CP Engineers, please visit: https://www.cpengineers.com/.