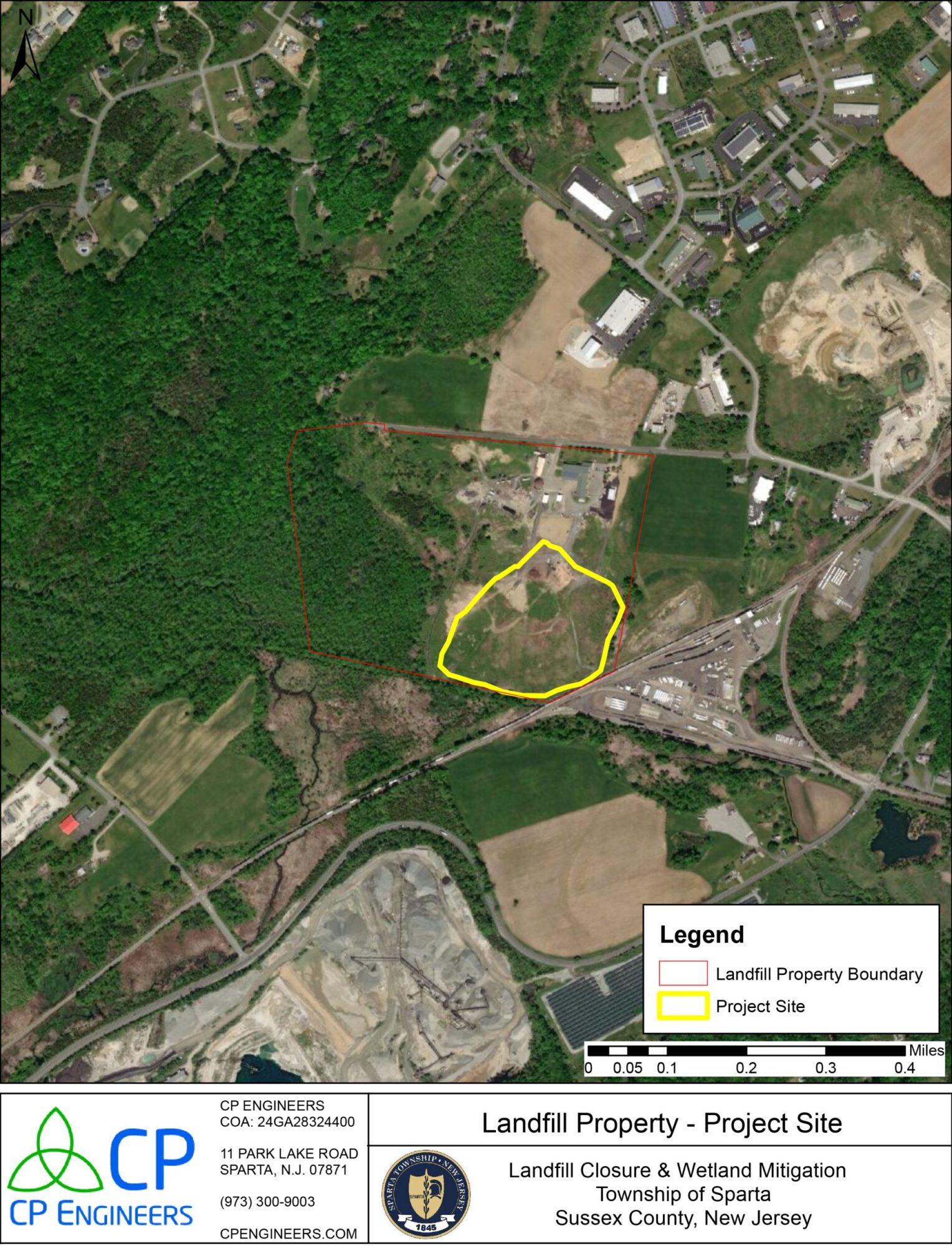 CP Engineers Turns Sparta Municipal Landfill from an Environmental Liability into a Revenue-Generating Asset
Challenge:
The Sparta Township municipal landfill operated from 1967 until 1985. When the landfill closed, it needed to be capped to minimize rainwater infiltration and direct it away from the landfill to recharge elsewhere into the ground. The project was 85% complete when the NJDEP discovered the nearby wetland had been encroached upon by the landfill. The remainder of the landfill could not be capped until a wetland mitigation plan was created, approved, funded, and incorporated into the existing landfill closure plan. The unclosed landfill presented a potential threat to the underlying groundwater—the Township's primary source of drinking water. Although several wetland mitigation options had been identified to address the issue, they each came with a hefty price tag, ranging from $500K to nearly $1.5M—not to mention the ongoing costs to monitor groundwater quality. As a result, the project ground to a halt and remained dormant for nearly 20 years.
Solution:
CP Engineers had been working with Sparta Township's Public Works Department for years. With a trusted relationship established with the firm, the Township Manager and Public Works Director turned to their partners at CP Engineers for ideas on how to resolve the long-standing issue without incurring massive costs to the town or taxpayers. With a complete understanding of all the factors and nuances at play, the CP team suggested installing a solar renewable energy-generating system on the property. While wind and geothermal energy continue to increase in use, solar power made the most sense in this case.
CP managed the process from start to finish, which included helping the township designate the landfill as a redevelopment area, selecting a contractor to complete the closure and wetlands mitigation and install the renewable energy system, and coordinating the preparation of the wetlands mitigation plan and the NJDEP review and approval.
The Results:
The resulting project will generate nearly $330K in new revenue for the township, which can be used by the township to maintain or reduce tax rates based on a project size of 7.29 MW DC (proportionately more, if more than 7.29 MW is installed). Long term, the revenue will increase by 2% each year over the 30-year project term and generate a revenue stream totaling $13.3M. The new solar power system will feed renewable energy into the regional electricity distribution system, while the capped landfill will protect the groundwater aquifer for generations to come.